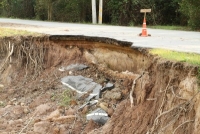 When you are shopping for homeowner's insurance, you definitely want to obtain coverage so that your home can be rebuilt if it is seriously damaged or destroyed. The purchase price or market value of your home is much different than the amount of coverage that you want to replace or repair your home in the event that it is severely damaged or completely destroyed.
The market price or purchase price of your home includes the land on which your home is situated. There is a very slim chance that even if your home is completely destroyed that the land would also be destroyed, which is why a homeowner's policy only really needs to cover the cost to replace the dwelling itself.
Each different type of homeowner's insurance policy provides a different type of property and liability coverage depending on the type and ownership of the dwelling. Some of the different types of homeowner's insurance policies include:
HO-2 and HO-3 policies are designed to cover single family dwellings.

HO-4 policies are designed for renters, which means that they only provide coverage for contents and liability, since the renters do not own the dwelling.

HO-6 policies are designed to cover a condominium unit, which means that coverage is only provided for the contents, interior walls, and personal property, and liability for a particular unit. No coverage is provided for the structure or the land on which the dwelling sits because the commercial property policy that covers the entire condominium complex covers the dwelling portion.
It is extremely unlikely that the land under and around your home would be damaged to the point of requiring insurance coverage, and to reiterate, the land under and around your home is typically not covered under your insurance policy.