If Someone Is Injured While on My Residential or Business Property, Will My Insurance Cover it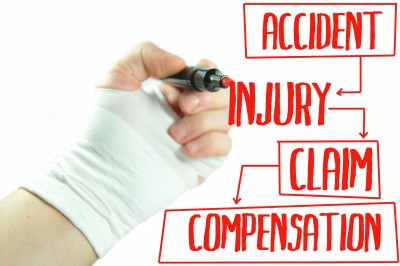 One of the things people often forget to consider regarding their home or business policies is the liability coverage. People typically obtain insurance for their home or place of business because they want coverage for the actual building, whether it is their home or business building, and the contents inside. There are of course other coverage options, but overall, people don't want their building to burn down and/or lose all of the contents within their home or place of business. Liability coverage is a very important part of a homeowner's or business insurance policy because it provides coverage and protection from events that occur on your property for which you could be held legally liable.
Liability coverage is so important because it allows you to have an attorney on retainer who will defend you in the event that you are sued because someone was injured while on your property. There are many reasons that someone might become injured on your property, but one of the most common is when someone slips and/or falls. Falls can result in serious injuries, and if a condition of your property contributed to the slip or fall, then you can be held liable. When someone becomes injured while on your property, be sure to address the injury and potential insurance claim immediately. If an injury occurs on your property, be sure to take photos of the location or conditions related to the injury.
So the answer is yes, the liability portion of your policy probably will cover costs resulting from someone being injured while on your property. Even if the person does not wish to sue you, the policy can still pay for their medical costs. Additionally, one way of avoiding getting sued is to do everything you can to help the person that was injured, which includes inquiring about their well-being, offering to pay for any medical costs resulting from the incident, etc. You should also be aware that some people try to file fraudulent claims and say that they were injured on your property when actually were not. People sometimes also attempt to exaggerate the extent of their injuries in an attempt to collect money from your insurance policy.
If someone is injured while on your property, your policy will most likely cover it, but only up to the limits of liability specified in your policy. If they attempt to recover money over and above your policy limit, you may have a problem, so speak with your agent or broker and make sure that you have adequate limits of liability coverage in your policy.
---