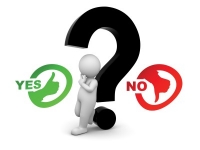 There are many reasons to convert your term policy to universal life coverage. Don't make the move without carefully considering your options. Term policies last for a certain year period that you select at the time of application (generally between 10 and 30 years). When the policy expires, it goes into an annual renewable term status, often at a much higher premium. This is because the insurance carrier has calculated the risk of you owning that policy for a specific period and makes the premium as competitive as possible for those years. Once you go beyond those years, premiums are often unaffordable.
Converting your policy to universal life appeals to those who want to continue with the umbrella of life insurance coverage. Universal policies cover you for life. As a result, they are more expensive. Converting part of your policy, however, affords you the option to reduce the premium between a full blown UL policy and what you were paying on your term. Depending on your product, you may even be able to accumulate cash value for savings or loans within the policy.
Conversion will give you lifelong protection so you won't have to worry about your family's financial future if something happens to you. In addition, converting part of the policy may make more sense if your situation has changed since getting the term policy. Examples include children who have now moved out of the house and completed college or a paid-off mortgage. You simply wouldn't require as much coverage now if these events have occurred. Converting part of your policy will continue to give a death benefit to your spouse, all while keeping the premium lower than if you had converted the entire policy. Check whether your policy is within its conversion period by contacting your carrier today.
---