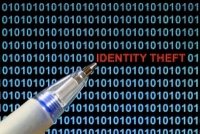 Identity theft isn't a crime that's particularly new anymore and has become a $37 billion per year type of crime that touches 1 in 25 Americans. On top of the inconvenience and feelings violated, a victim of identity theft typically spends an average of $630 and more than 30 hours of their time dealing with the aftermath. You might think that identity theft happens only when you are in your home town or country, but it's actually more likely to happen while you are traveling because you tend to carry so much more personal information with you, while in an unfamiliar environment. Before you walk out the door or board that plane to begin your vacation or business trip, you should give some serious thought to the following tips.
Planning your vacation – The travel industry is one that comes with its own share of scammers. People have used credit cards to pay for super cheap flights that they later learn don't actually exist, and have paid for other things that sounds like great deals, but are really just scams. Ensure that you verify any potential travel agency's rating with the Better Business Bureau and/or the attorney general's office in the state where they are doing business. Doing so will help you to avoid some of the pitfalls and scammers you might otherwise fall victim to.
Deciding what to pack (and not to pack) – Don't bother bringing anything that you don't actually need such as social security cards, your passport if you are traveling domestically, or your checkbook (has your account number, routing number, address, and signature). Instead, use travelers' checks, cash, or credit cards to be on the safe side.
Deciding which credit cards to bring – Credit cards are great for travel because your maximum liability for unauthorized purchases is $50. You really only need to have two credit cards with you at any given time when traveling. They should be from different issuing companies in case you encounter an account issue with one of the cards. You should keep one card in your wallet/purse and one in the hotel safe in case you get robbed or pickpocketed. It's also a good idea to call your credit card company and let them know that you will be traveling so that you don't have transactions declined or your card frozen due to sporadic/large purchases far away from home. It's also a good idea to have the customer service numbers that you can call from your vacation destination in the event that you encounter a card/account issue.
Using ATMs – Be very careful when using ATMs while traveling, as many of them can have skimmers attached to them that can steal your account number and pin. It is best and safest to use ATMs inside airports and hotels. Be sure to cover the keypad with your other hand while you enter your pin in case a scammer has installed a camera designed to record video of the keypad. If the card reader or card slot looks weird or like it doesn't belong, use a different ATM. Be sure to report any unauthorized charges to your bank within 48 hours to ensure that your liability is limited to $50 for such charges. Be sure to take your bank's customer service phone number that you can call while at your vacation destination in case anything bad happens regarding your card or account.
Use of smart phones – Smart phones are popular and very useful, but due to the GPS technology and camera onboard, they can become an inadvertent way for you to broadcast your latitude and longitude while on vacation if you post the pictures online. The phone will often geo-tag your photos and you may not even realize this when you post the photos online while on vacation. If you are one of those people that just has to post a picture of where you are and then adding commentary about where you are, who you are with, and what you are doing, be sure to disable any geo-tagging or location sharing functions on your smart phone before you go on your trip, or just don't post photos until you return.
Unsecured Wi-Fi networks – Avoid using unsecured wireless networks while traveling because you may inadvertently publicly share personal and sensitive information or unknowingly copy files or programs to your computer or smart phone. Verify that any network you use is secure and/or that you are clear on what files will be visible/collected and what if any files will be saved to your computer or smart phone.
Keeping your home secure – Your home also needs to be kept safe while you are away, which means you shouldn't broadcast the fact that you aren't home by allowing newspapers and mail to pile up on your doorstep or in the mailbox. It's often a good idea to have a trusted neighbor or friend swing by your home several times per week at different times to make it seem like your home isn't vacant. Having random timers that turn on your lights at random times is a good idea too.
Having duplicates of critical documents – Ensuring that you have duplicates of all your important documents is critical while traveling. If you are robbed or have your drivers' license, passport, credit cards, medication, or health insurance card stolen, you will more than likely need to provide some kind of proof that you are "you" before being able to return home. Make copies of your drivers' license, travel itineraries, passport, health insurance card, credit cards, and then be sure that someone traveling with you and someone at home whom you trust has the copies. This way, if you lose some or all of these important documents, your travel companion will have them or your friend from home can fax or email them to you. This will save you a great deal of potential headaches and travel nightmares.
Remember, keeping yourself and your identity safe is completely possible, but this ball is very much in your court and under your control. Your identity isn't kept safe by accident, it is kept safe through proactive vigilance.
---