Home Alarm Systems Save Lives and Money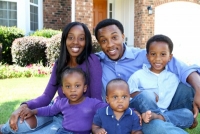 Many people debate whether or not they should get a home security or alarm system—considerations typically focus on whether or not the benefits outweigh the costs of having a system installed. A homeowner's insurance policy can be expensive, but also incredibly valuable in a number of potential scenarios. In fact, home security systems can not only protect homeowners from the risk of burglars, fires, carbon monoxide and even floods, but they're also a great way to save money on a homeowner's insurance policy.
Alarm System Monitoring
In order for most insurance agencies to provide discounts, the home security or alarm system must be monitored, meaning in case the alarm is triggered, the alarm company will be alerted, and they will then notify the authorities. This is important to remember because do-it-yourself alarm systems are becoming increasingly popular, and often these alarm systems are not monitored and therefore wouldn't likely qualify for discounts from an insurance agency.
Why Is There a Discount for Security and Alarm Systems?
Essentially, an insurance company that provides a discount for having a monitored home security system is providing the customer with a reward, because in the long-run, having the security or alarm system can be beneficial for the insurance company. Having these systems in place is an effective way for not only homeowners to minimize their risk, but also for insurance companies to do the same.
A good example is if a home catches on fire. If the home has an alarm system and the authorities are alerted quickly, the amount of damage is likely to minimized, whereas if the home doesn't have an alarm system, a fire could result in a total loss. This means your insurance company will have to provide a higher payout.
The same situation applies to a burglary. If an alarm system is in place, it may deter the burglar or prevent them from taking as many items from a home, and this means lower costs for your insurance company.
In basic terms, the insurance company is saving money and passing those savings on to you, as the customer, through discounts on premiums.
How to Choose a Security System
In general, the more sophisticated and technologically-advanced a security system, the greater the savings on a homeowner's insurance policy. While a basic security or alarm system is going to save a homeowner money, it won't save as much money as having a complex system with surveillance cameras, home automation capabilities or glass-break sensors.
Despite the potential to save money by installing advanced home security systems, it is important to look at the costs of the security system as compared to the savings you'll be able to take advantage of on your insurance policy. In order to find a system that will best suit your needs and be cost-effective, it's best to meet with several companies to receive quotes.
Your insurance agent can also provide you with information about available discounts on your policy, with regard to specific security and alarm systems.