Which Health Ailments effect Health Insurance the Most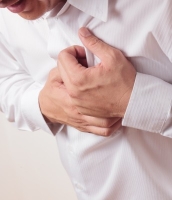 Health insurance rates can vary greatly for individual policies, as opposed to group policies. Group policies are rated so that everyone in the applicable group pays the same premium, even if they have serious health problems or pre-existing conditions. Individual policies, however, are rated on a case-by-case basis as explained below.
Individual policies are issued after a person has completed an application for health insurance. These applications ask a wide variety of questions regarding current health, past ailments, past surgeries, family history, whether or not you smoke, how much and often you drink, and about your lifestyle and health in general. This is done because higher-risk individuals that will cost the insurer more money now and may in the future, so they are charged higher rates. After the application has been reviewed, the insurer calculates the premium based on an approximation regarding to what extent and how often care will be utilized.
There are some health ailments that affect health insurance rates more than others. Some examples include: cancer, diabetes, asthma, heart disease, obesity, high cholesterol, arthritis, hypertension (high blood pressure), alcohol and drug abuse, brain tumor, AIDs, stroke, cirrhosis, emphysema, kidney disease, lead poisoning, leukemia, mood disorders, and many other conditions. Some of these may be a pre-existing condition and some may occur after coverage has started. If they occur prior to start of the policy, they are pre-existing conditions, and will either result in policy denial, policy acceptance with exclusions, or policy acceptance with high rates.
These health issues end up costing the insurer a great amount of money because the affected individuals utilize their health care coverage to such a greater degree and far more often than the average person. To offset these high costs, the insurer must charge these individuals higher rates.